THE OPAL FOUNDATION
Established in Oregon in 2015. Darrell McSmith started the Opal Foundation in memory of his late parents, Paul and Oppie McSmith.
Opal Foundation believes that developing parks and recreational areas can improve quality of life, attract visitors and businesses and help grow local economies. Our mission is to support recreational entities such as the U.S. Army Corps of Engineers, state and county parks, and private recreation sites, to ensure that our beloved parks and campgrounds stay open. We seek to provide access to America's most beautiful areas for the continued enjoyment of campers, hikers, boaters, anglers, and those who simply love nature.
Opal Foundation Board of Directors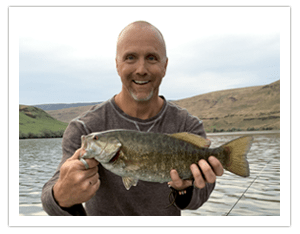 Darrell McSmith is a successful entrepreneur and an active member in his community.  From 2000-2006 he served as Chairman of Board for Sherwood Youth Soccer Club, a nonprofit community club with over 1,500 members.  In 2002–2009 Darrell was VP of Sherwood Basketball Organization, also a nonprofit for 3rd – 8th graders with over 550 members.  His passion of coaching his 4 daughters, his community involvement and dedication for mentoring youth has been important his entire life.  In 2011 he took on a position at LaSalle College Prep High School coaching girls' basketball where he presently coaches.
Darrell's professional career is in the media industry which began in the early 90's allowing him to work with incredible visionaries and mentors that developed his passion for the industry very early.  With this he has worked with some of the largest organizations as well as city, and county officials.  Being the Founder and President of M.A.C. Media Inc. he developed one of the first School Advertising programs that brought hundreds of thousands of dollars back to schools for many of their underfunded programs.   In 1997 he merged with another media company and became Managing Partner and VP.  During this period for Lexicon Media he took traditional and alternative media sales from $300,000 annual revenues to just over 3 million.  In 2001 Darrell invested in and became Managing Partner of a second company AdVan Media, he helped develop and grow what is still today the largest and brightest mobile digital billboard, the ADVAN.  Within 12 months he created a sales team that took ADVAN media from one truck and $30,000 in revenues to 5 trucks and 1.5 million in revenues.
Wanting to create a new culture with its own corporate objectives and management philosophies Darrell left AdVan Media in 2002 and founded All Points Media, which is an Alternative Out-of-Home Media Company, focusing on large national brands targeting very niche demographic segments.  In 2005 All Points Media acquired AdVan Media and its 5 trucks and invested in and built an additional 11 trucks and is currently running with over 10 million in Revenue.
In 2009 Darrell was looking for additional revenue streams and diversification from the large national agency business, therefore he invested in and built a new division and team and created a print division inside of All Points Media.  In 2013 the division was separated out and now runs as a separate company, Printworks.  This endeavor has developed into a prosperous company generating over 1 million in revenue.
In addition to launching a print division in 2009, Darrell acquired the right to all distribution of an international mole and gopher trap.  Cinch Traps was established in 1911, the traps were consistently sold in 5 states over the years.  Due to the leadership and branding the traps are now sold in all 50 states including 6 countries, growing at a 30% rate every year.
Most recently, in 2016 Mr. McSmith successfully launched one of the first Alternative Out-of-Home media buying agencies, specializing in all traditional, electronic, place based and experiential media's with the first year revenues exceeding over 3 million.   Darrell's commitment and passion to succeed proves successful with his track record.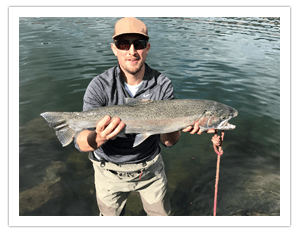 Jeff graduated from Central Washington University in 2005 with a business Administration & Marketing degree, he took on a leadership role as VP of sales at All Points Media, an out of home advertising company based out of Oregon.  Eager to develop his expertise in the company, Jeff took on the role of VP of Operations in 2014, managing over 7 million in revenues. Born and raised in Washington, Jeff spent his childhood exploring the great outdoors with his grandparents from Oregon.  When Jeff is not in his office he can be found on the river fishing, hiking or spending time with his wife and their 2 year old son.  Attending Philippi Park has been a tradition in Jeff's family for years, he plans to continue exploring all that Oregon has to offer fulfilling his dreams as an outdoor enthusiast.